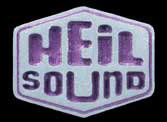 Big Papa and the TCB proudly endorse these companies:

GET THE ALL NEW BPTCB APP FOR YOUR SMART PHONE!

NOW. . . FREE!

Chris "Big Papa" Thayer uses

Back Alley Brawlin' Rhythm 'n' Blues

Click above for "GO BIG PAPA!" as seen in the national

Papa John's Pizza commercials.

RADIO STATIONS PLAYING:

"SIX PACK OF COOL"

WGLT, Normal, IL

KLBC, Long Beach, CA

KRVM, Eugene, OR

KAFM, Grand Junction, CO

KTUH, Honolulu, HI

KTEP, El Paso, TX

WMPG, Portland, ME

CLICK
HERE
TO VIEW THE FULL LIST.
HUGE AMOUNTS OF GRATITUDE to Bill Leinenweaver for his incredibly generous pledge on our Kickstarter Page.

Also special thanks to Susan Wilson-Bromley, Paula Berger, and Dennis Thayer.

Thanks to the help of so many other generous friends, we have reached our goal!!!

Purchase your copy disc today!

Click the disc below.